on the two-seater

bygg ditt eget fly - build your own micro-plane




After building and flying radiocontrolled model-airplanes for more than 10 years, the longing for real flying was so strong that two of us got hold of some kits of Rotec Rally first generation ultralights. Imported from USA to Sweden - where we bought them - one single-seater and one two-seater. Here are the singleseater Rotec buildt/fitted and ready for first flight to the nearest local airport. Wings under the bodystand on the trailer behind the Volvo from 1961! The trailer buildt for this purpose.

This was before there were any rules for those in Norway - they spoke of sailplane-licences, so I did solo in a glider, but learned to fly my Rotec out of the handbook beforehand. There was no formal training in twoseather ultralights then. And felt quite another and more free feeling to fly an open ultralight than to be squeezed in a narrow old glider with cloudy, obscure cockpit.

the first liftoffs was made late in the evening of first day when the air was entirely calm and no wind. 30 m run - liftoff to 2m along the runway for 150 m and landing. Then turn the plane and same again back. Again and again and felt really HIGH.

back to homebase - "Rena RC-airport" of Rena RC-club made ca.1980 and ok also for low-and-slow ultralight-use

Hangar was made on homebase, because it was too much work to take it up/down for use. Rotec Rally 2B is a "drying-stand" as the gliderpilots joked - with wires and not easy to move when toppost was down, so tail struts was set in when wings was lowered and then pushed in and out of hangar on U-steelchannels over the lowered hangardoor which was hinged at bottom.

the backgroundpicture is of the RC-airfield used as a base also for the ultralightflying - the runway of grass is later made some longer.

It is also a motocrosstrack there as seen here.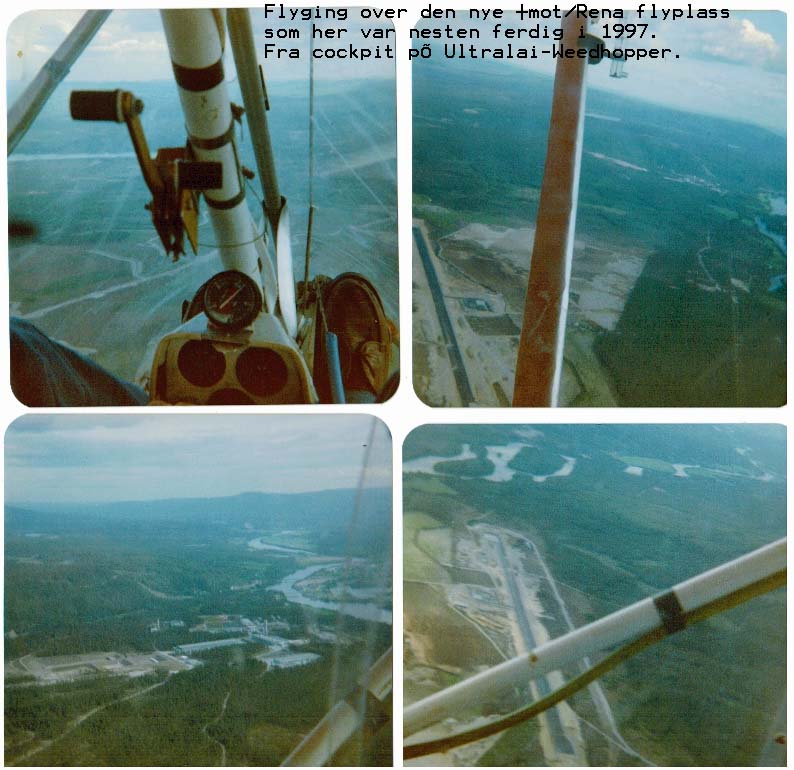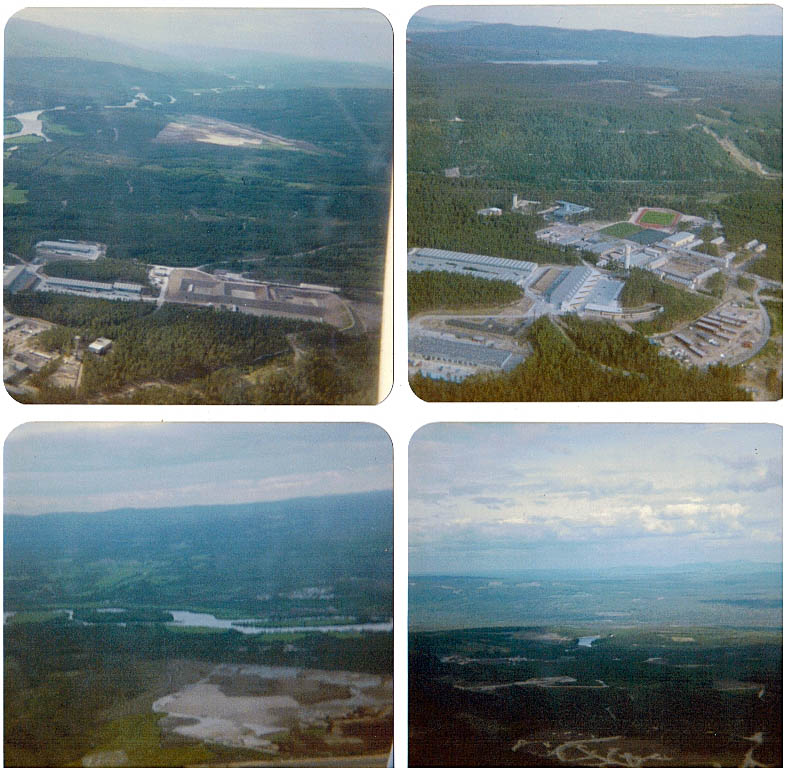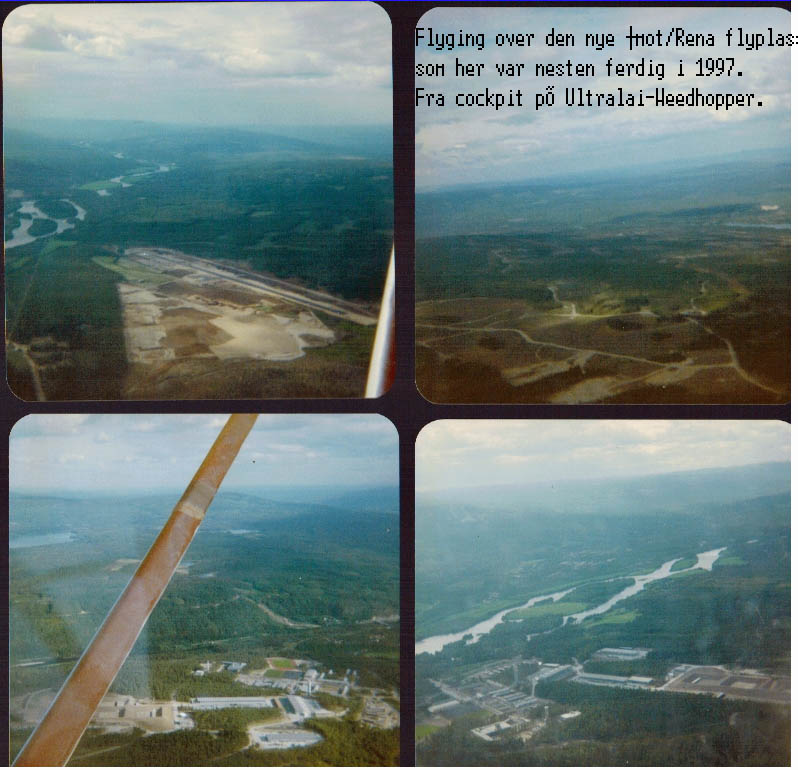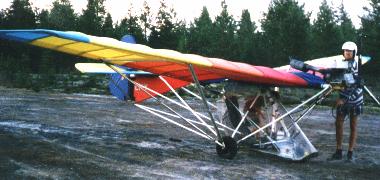 "Rena fra lufa" /Rena from above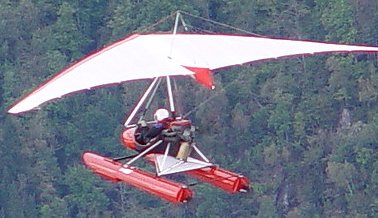 se fantastiske naturopptak tatt fra mikrofly på vestlandet
hazard-flying with a similar Rotec - but some more power - on youtube
click here to show a video on funflight from this area
bygg ditt eget fly - build your own micro-plane
tilbake til Rena og Åmot sett ovenfra